NEWS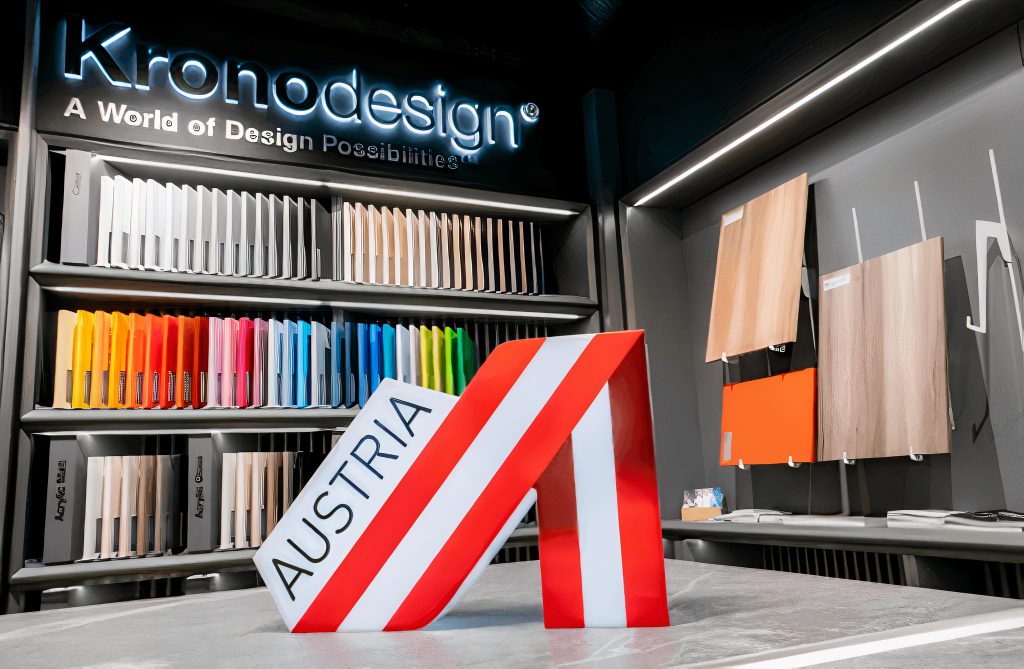 Presentation of Kronospan Bulgaria to Advantage Austria - Bulgaria
At the end of 2021 the team of Kronospan Design Center – Sofia had the honour and pleasure to host an event organized together with the Commercial Counselor at the Austrian Embassy.
to the page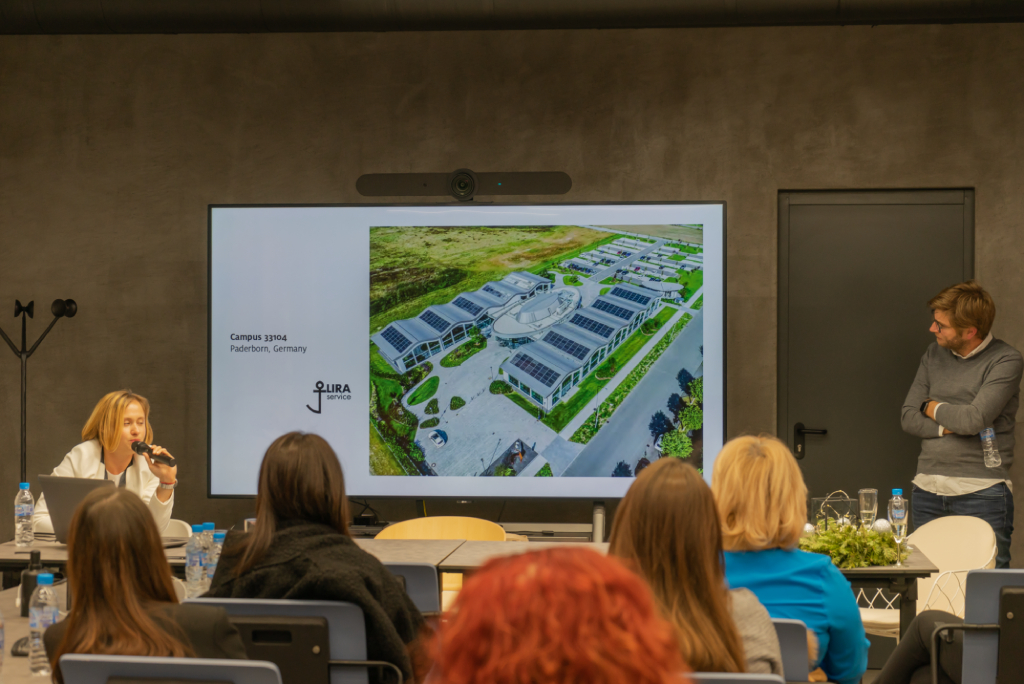 AIDB discussion - "Office interiors - changing the business model"
The dynamically changing working environment is a prerequisite for imposing new rules and trends in the interior of modern office spaces.
to the page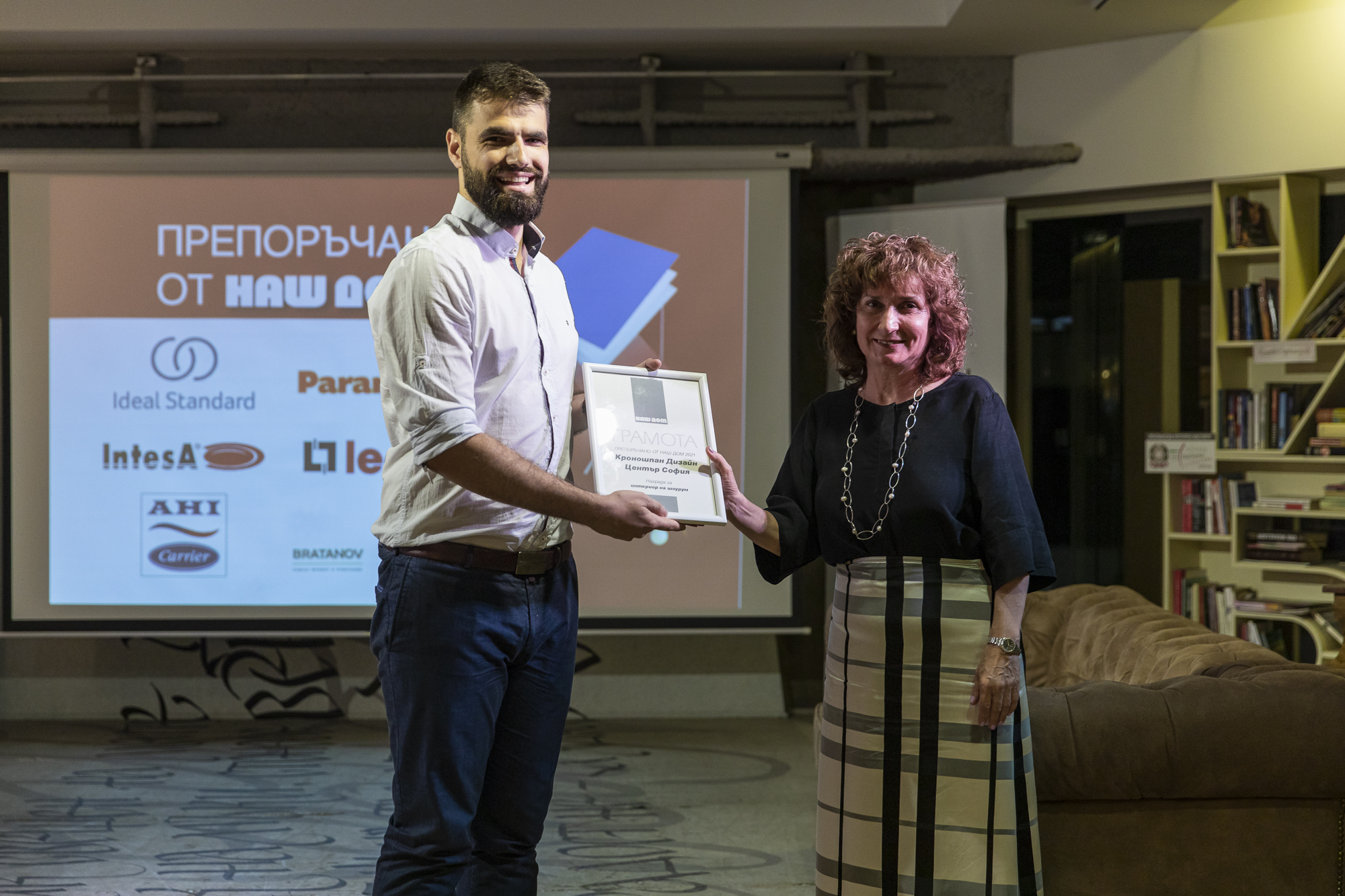 Showroom of the Year
For the fifth year "Our home" magazine honors the best companies in the field of design, furnishing and architecture.
to the page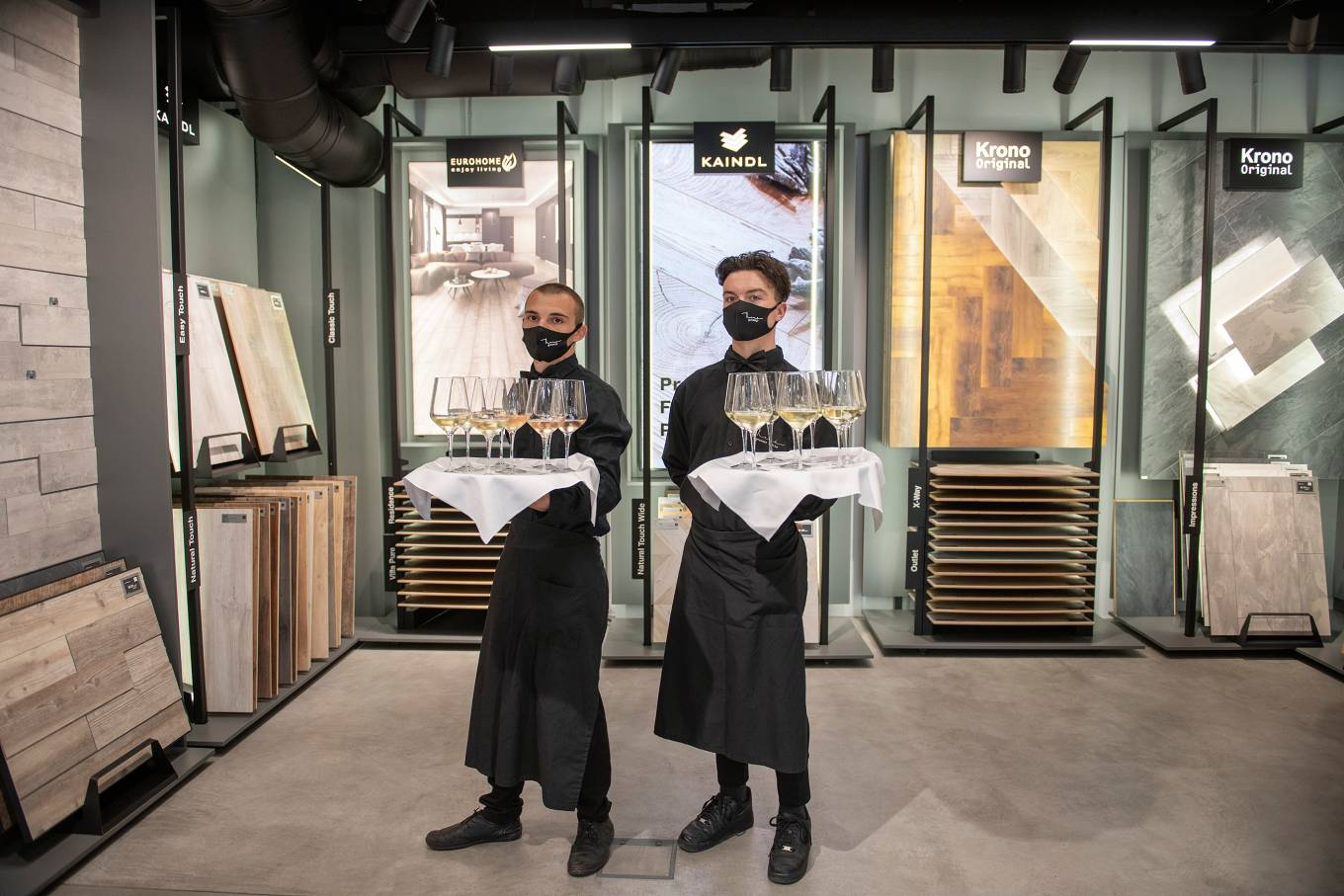 The world of the interior design gathered at Kronospan Design Center
Kronospan celebrates the opening of its newest design center in Sofia with a stylish cocktail party. Serbian, Greek and Romanian partners of the company shared the hosts' emotion of creating this wonderful space.
to the page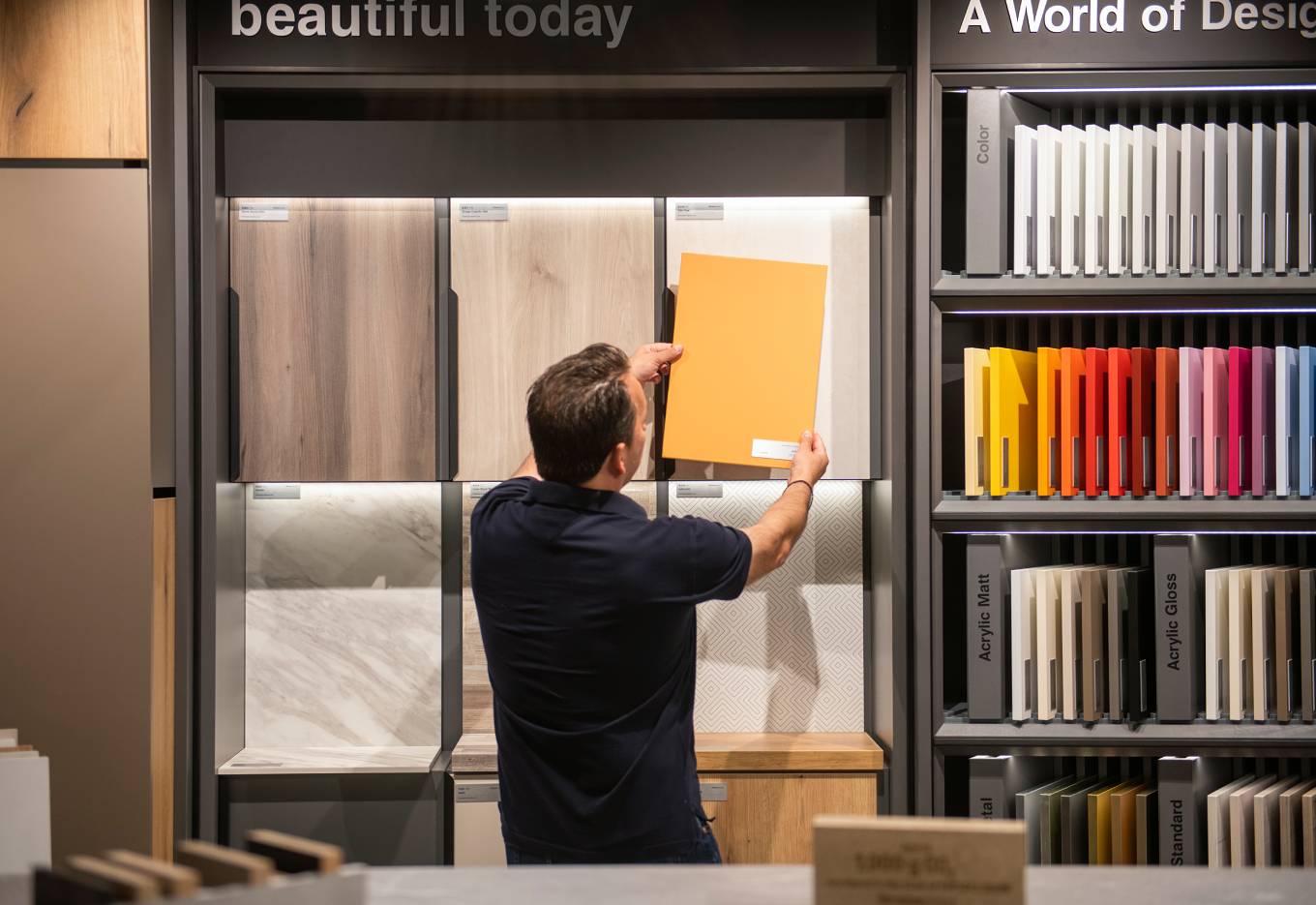 Kronospan opened a design center in Sofia
In March 2021 Kronospan opened its newest design center in Sofia. The primary focus of the design centre is to develop its partnership with customers and to advise and inform on the latest products and innovative solutions.
to the page