BRANDS
Kronodesign
A World of Design Possibilities
Kronodesign is the creative arm of Kronospan. It is an inspiring brand that enters individuality and style in any interior project. It represents a great array of products, decors and texture, coordinated solutions and endless possibilities for combining materials.

Kronoart
Built to last
The Kronoart brand symbolizes the innovative solutions of exterior spaces. It offers high-technological cladding products that give a vast range of creative opportunities for unique architectural facades.

Kronobuild
Engineered to perform
The Kronobuild brand offers high mechanical and load bearing panels for building and housing constructions. They are durable, stable and carbon-negative. These boards are produced from recycled wood and sustainably managed forests.

Krono Original
Krono Original reveals the world of laminate flooring and wall paneling. The variety of decors recreates the authenticity of wood and natural stone. Planks in different sizes and their possibilities transform any floor or interior wall into an incredible accent in any space.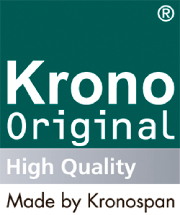 Kaindl
Kaindl is a brand of exceptional quality that shapes the interior space with style and elegance. Laminate and veneered flooring recreates the uniqueness of the natural wood grain, with synchronized textures and special surfaces.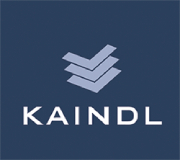 Eurohome
Eurohome laminate flooring forms a stylish and modern interior. The brand combines a variety of wood decor, tactile textures and high protection against everyday wear.

MyStyle
Beautiful and authentic, MyStyle laminate flooring creates a unique close to nature feeling. It has a number of advantages and incredible plank thickness, which guarantees the highest utility class and wear-resistance.  

Kronostep
Kronostep is a brand that offers a durable and waterproof SPC flooring, suitable for areas with heavy traffic. Digitally printed, the decors recreate the depth of the wood grain and bring the natural and warm feeling of a wooden floor.

Rocko
The Rocko SPC flooring and wall paneling impress with functionality and style. They are durable, water-resistant and thermal insulating. Detailed digital print of various decors, reproductions of stone, wood, monochrome colors or oriental designs, draws people's attention.