Who We Are
We are Kronospan! Inspiration is our driving force in any project development. We bring creativity closer to you via our official showrooms. Our "green design" approach and the use of recyclable and carbon-negative products ensure a sustainable and environmentally friendly balance.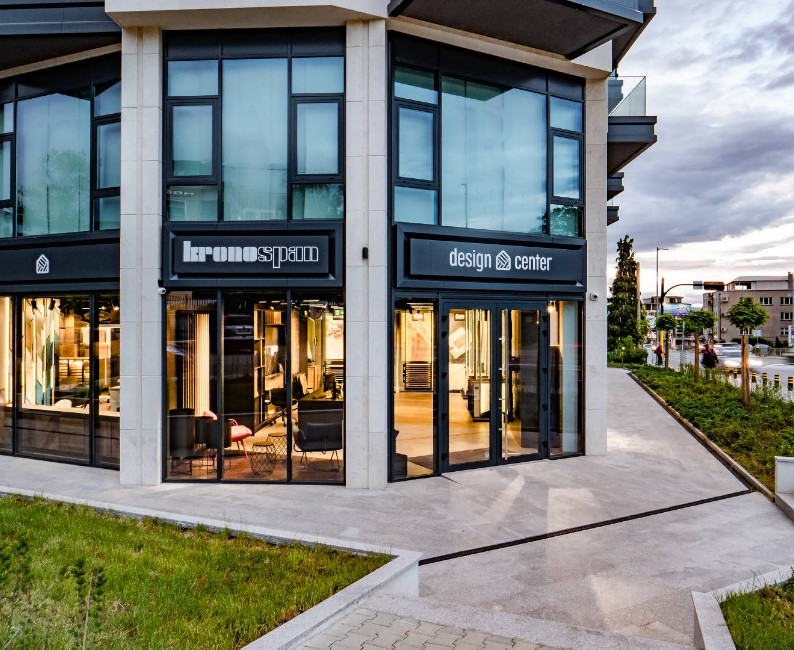 Explore
Kronospan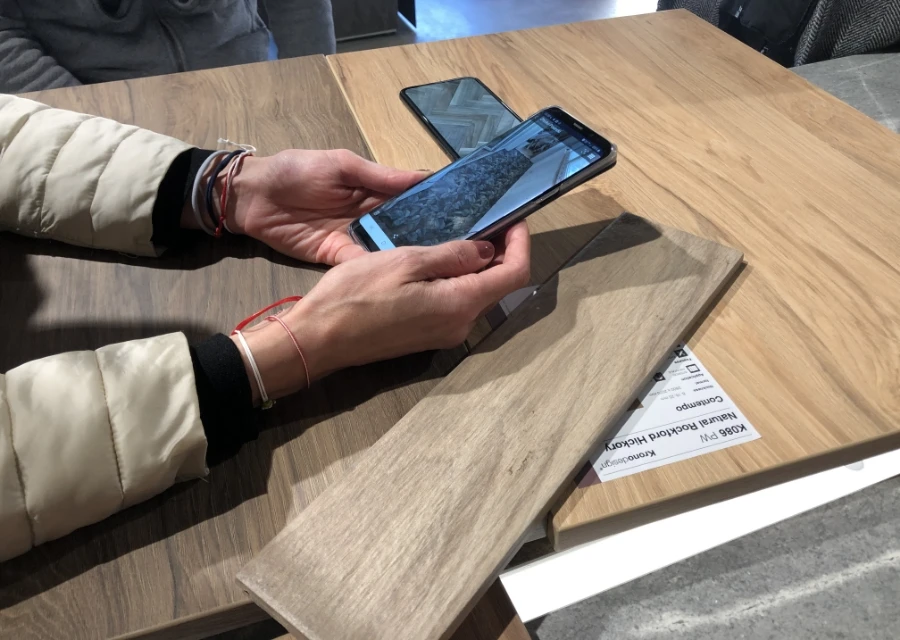 With over 500 decors of flooring, furniture panels and facade cladding, you will find comprehensive and coordinated solutions for your living or working area project.
Interior design
consultation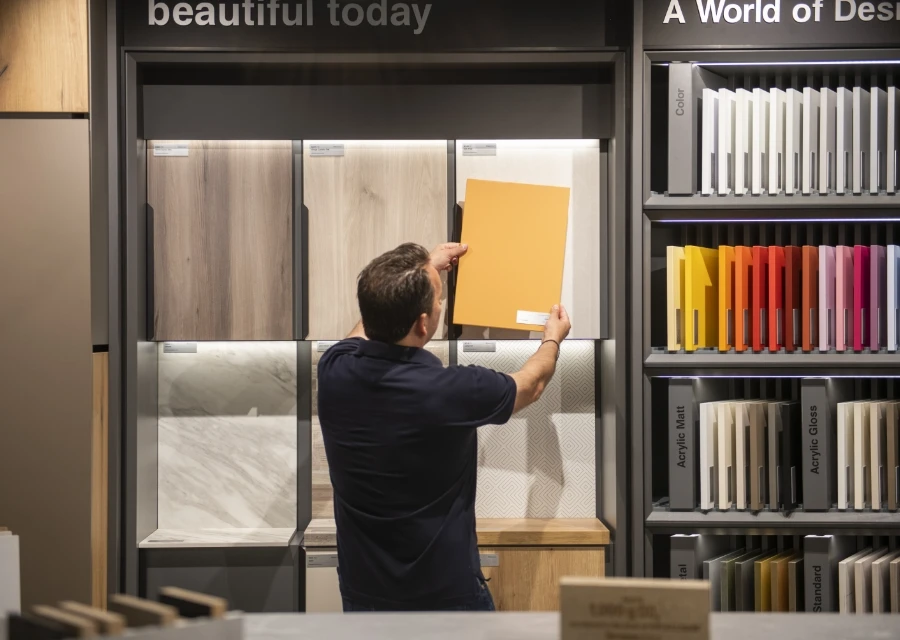 Make the right choice! Our professional advice will help you transform your space with confidence and comfort.
Training and
Presentations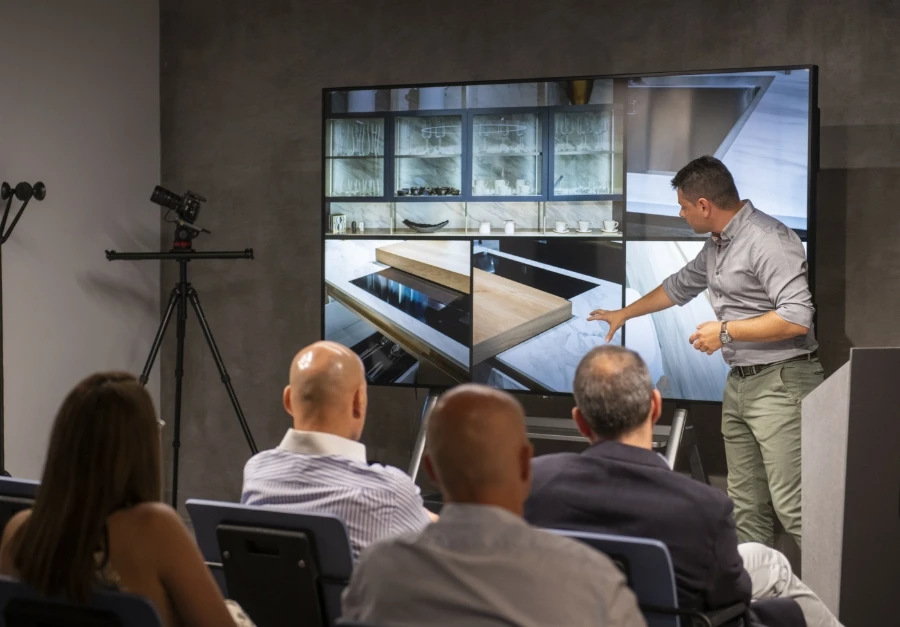 We believe in the mutual benefit of collaboration and exchange of experience. We are always there for your business meetings, training and practice activities.
Products in
Application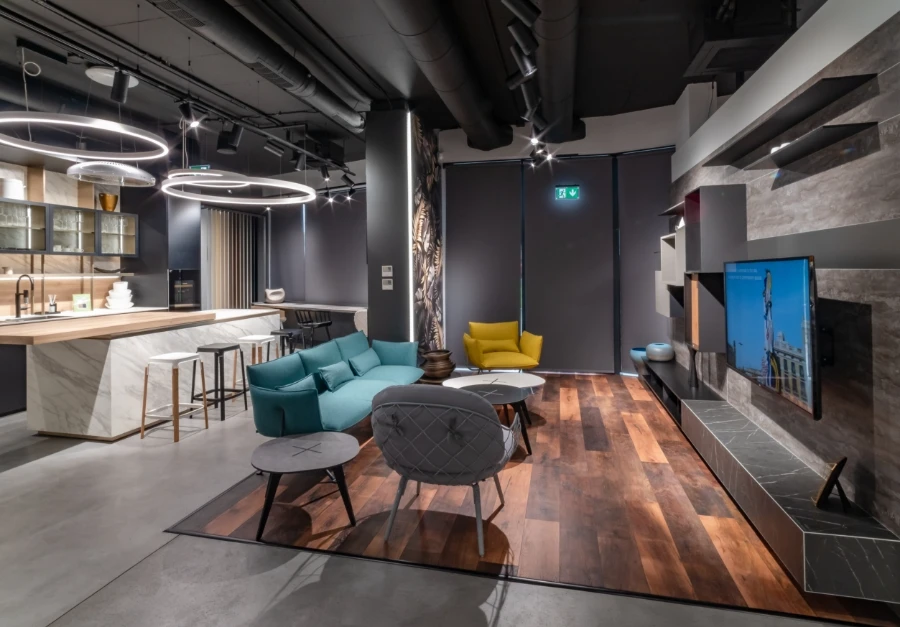 Functional areas have been designed with the best-looking combination of colors and materials in mind to be the starting point for the concept of your residential or commercial space.
All products under
one roof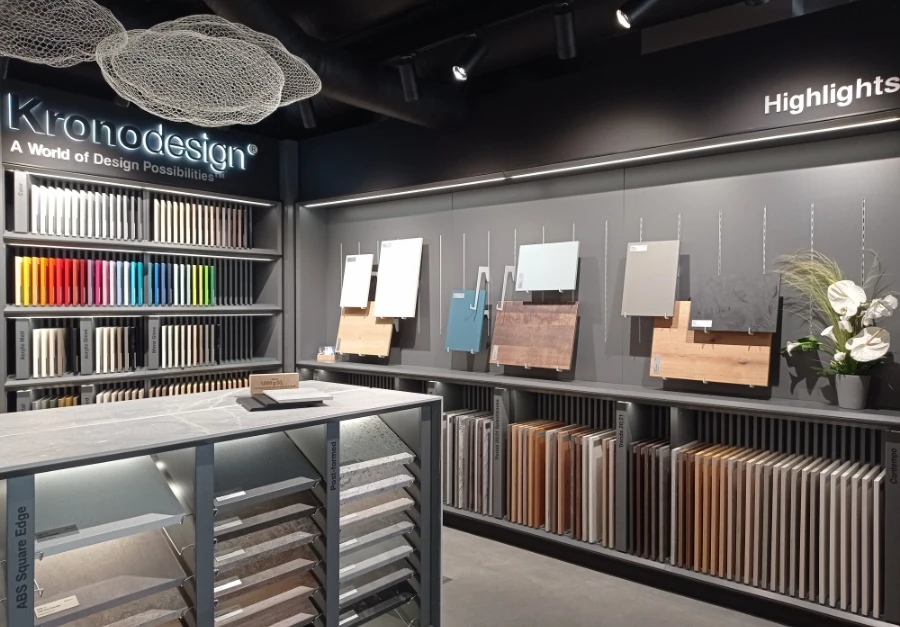 Visualize your concept through our diverse sample sizes that describe the decors and textures in detail..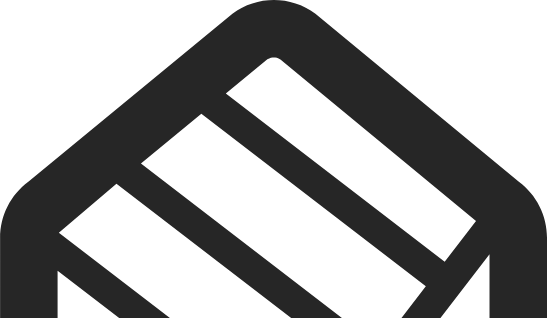 Keen on a pulsating and miscellaneous cultural scene, hosting various design sensibilities and catering to evolving market demands, we immerse ourselves in the original ethos to stay updated with the latest trends and aesthetics. With every following location, we entice a miscellaneous pool of talented professionals and creative people while striving to understand customer preferences and real-time feedback on our products and decors.
EXPLORE